Online Tee Times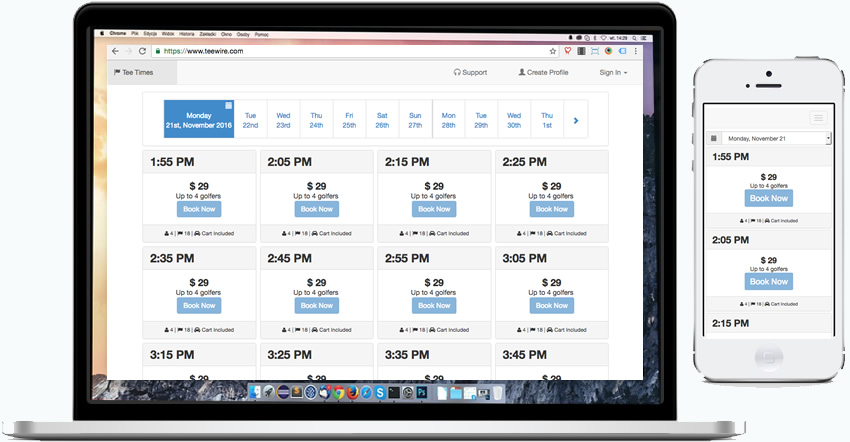 CourseLogix has recently launched it's new Online Tee Time Solution called TeeWire®. TeeWire® allows your golfers to book tee times online via their desktop or mobile devices through your website. As a course operator, you will have full control over pricing and availability.
Take back your tee times with this BARTER FEE solution. Visit our Online Tee Time Website Here. For a demo, please call us or fill out the online demo request form. Prices start at $99 a month.
---
EMAIL MARKETING & TEXT MARKETING
CourseLogix has been in the Email Marketing Business since 2005. We have a full understanding of what it takes to have a successful email marketing campaign and we have the latest technology when it comes to email marketing. Grow your golf property revenue with Email Marketing. We also offer Text Messaging Marketing to our golf course and hospitality clients. At CourseLogix we understand that operators need extra hand holding when it comes to their execution of their internet marketing. Our support team will help design custom templates and will train you to the fullest on all of our softaware.